Welcome to Day 1 of Created By Cori's Favorite Quote Blog Hop!
In this hop, you will see projects featuring favorite quotes from many talented crafty ladies! We hope you enjoy our blog hop today!
Today's blog hop sponsor is Scraptastical Kreations. They are offering a $25 gift card to their online shop!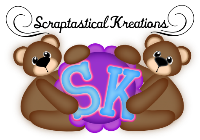 Simply leave a comment to be entered to win!
Here is my project:
I LOVE Marilyn Monroe Quotes!
Her and Dr. Seuss.
I made a SMASH book with their quotes in it! :)
Digi - By Heather Valetin at
Scrapbookstampsociety.com
Here is a complete list of the blog hop incase you get lost along the way:
1. Cori-
http://www.createdbycori.blogspot.com
2. Ann Marie L.-
http://www.creativeramblings345.blogspot.com
3. Lori A -
http://www.scrappinmystressaway.blogspot.com/
4. Lucy -
http://love2createitall.blogspot.com
5. Ryan-
http://www.pieceandpaper.blogspot.com
6. Sabrina -
http://sabrinabellabeautiful.blogspot.com/
7. Lluvia -
http://www.sweetbirdmemories.blogspot.com
8. Jamie-
http://www.myamusinglife.blogspot.com
9. Miranda -
http://www.nanasscrapspot.com/
10. Eva
http://www.evasscrapsncards.blogspot.com/
11. Jackie
http://www.jackrabbitscrappin.blogspot.com/
Thank you for hopping along, we hope you have found lots of inspiration from our Favorite Quotes Blog Hop. Please come back tomorrow for day 2 and see even more great projects!